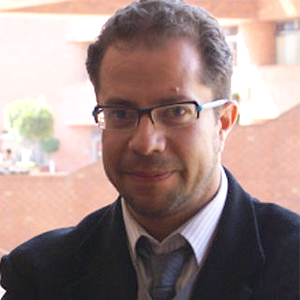 Manuel Guerrero
Director Departamento de Comunicación de la Ibero
Biografía
Director del Departamento de Comunicación de la Universidad Iberoamericana Vicepresidente de la Red UNESCO de Cátedras y titular de la Cátedra UNESCO en "Comunicación y Sociedad" en México. Miembro de la Academia Mexicana de Ciencias y del Sistema Nacional de Investigadores (SNI-2).
Publicaciones más recientes:
 ¿Cómo se informa hoy en México? Cinco tendencias noticiosas ante la narrativa oficial, México, Universidad Iberoamericana. 2019.
"Media Literacy in Mexico" en The International Encyclopedia of Media Literacy, JohnWiley & Sons, Inc. 2019.
"News media and environmental challenges in Mexico: Structural deficits in the coverage and reporting by the press" en Manuel Chávez (Ed.) News Media Coverage of Environmental Challenges in Latin America and the Caribbean, Mediating Demand. Degradation and Development, Londres: Palgrave Macmillan, 2018.